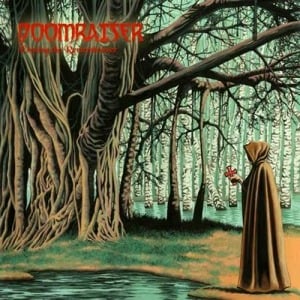 €

20.00
"Erasing the Remembrance"
2LP Gatefold
(Bloodrock Records - 2009)
Tracklist:
Side A
1. Pachidermic Ritual (intro)
2. Another Black Day Under the Dead Sun
3. The Raven
Side B
4. C.O.V. (Oblivion)
5. Vanitas
Side C
6. Head of the river (intro)
7. Rotten River
part I - The River
part II - On the First Day of New Dark Years for the World 01/01/08
SIDE D
8. Dune Messiah (Buffalo cover) - LP bonus track
9. Caves, Mountains and Monolith (taken from the 7" "Behind the Same Croos) - LP bonus track
Total Running 70'27"
DELIVERY TIME: We ship packages every week by Priority Mail. All the orders in Italy and Europe are expected to be delivered in no more than 10 working days. If you are a US customer your order could take some extra shipping time.
NOTE: If you want registered shipping with tracking number please contact us first to calculate the exact shipping cost!